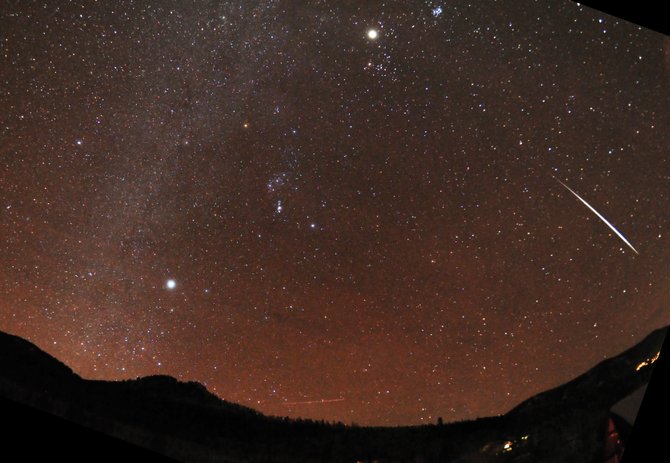 This month's Geminid meteor shower produced more than 100 meteors per hour, including the bright fireball captured in this image on Dec. 14. The Quadrantid meteor shower peaks next week and favors folks living inthe Western U.S. Photo by Jimmy Westlake, 2012.
Stories this photo appears in:

No need to fret if you missed the dazzling Geminid meteor showers earlier this month — January's Quadrantid meteor shower provides another great opportunity to watch so-called "shooting stars" light up the evening sky over Northwest Colorado.
December 24, 2012 3:03 p.m.