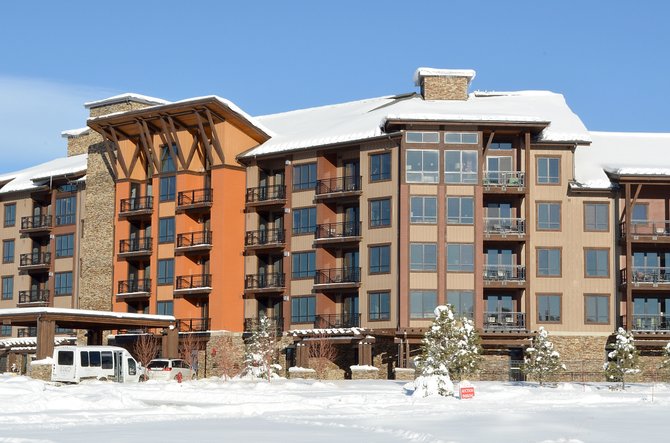 The Dec. 15 auction (the second in eighth months) at Trailhead Lodge near the base of Steamboat Ski Area resulted in 20 bids being accepted with three more bids under consideration. If those three are accepted and closed along with the others, it would result in $7.73 million in sales. Only five Trailhead condominiums would remain unsold if all of the contracts closed.
Stories this photo appears in:

Prices paid per square foot for Trailhead Lodge condos during the Dec. 15 auction began at $259 for a pair of one-bedroom units on the second floor.