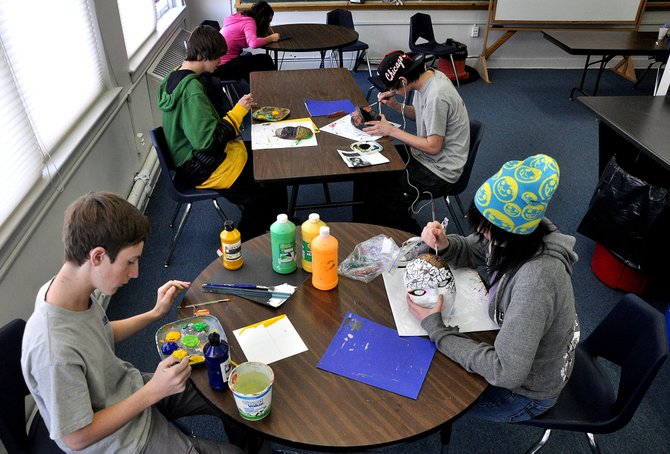 Yampa Valley School students work Thursday on art projects. Students at the campus said a renovation project in the summer made their campus feel more like a "legitimate" high school campus.
Stories this photo appears in:

The summer additions to Yampa Valley School seem simple. But they mean a lot to the small alternative school that until this fall felt more like a collection of cluttered rooms than a full-fledged high school campus.