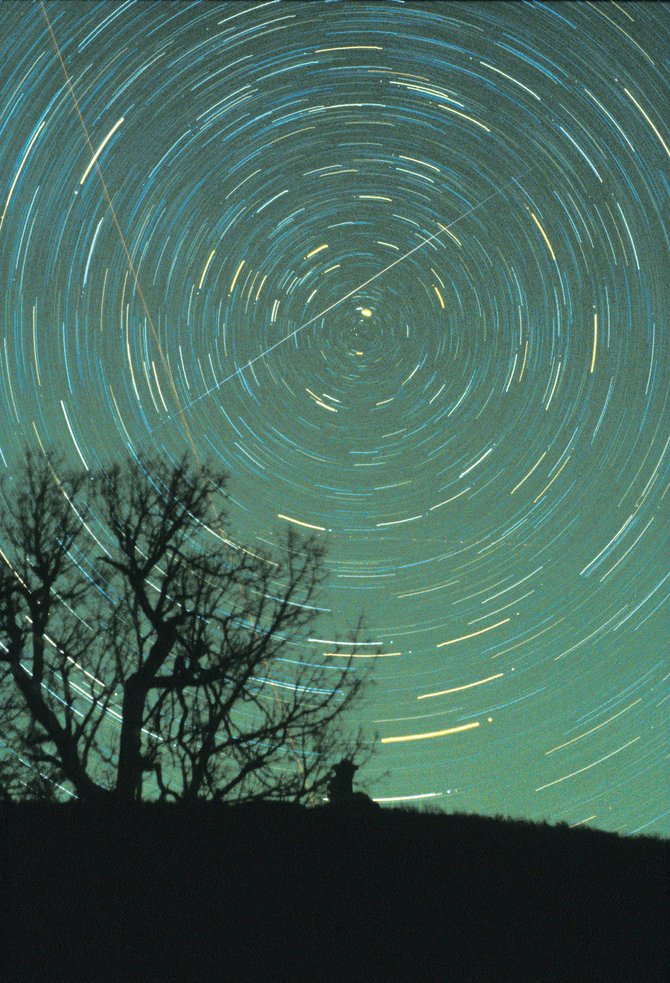 In this one-hour time exposure, the rotation of the Earth caused the stars to leave their curved trails on the film, all centered on the North Star, Polaris, the bright star near the center.
Stories this photo appears in:

Get ready, because here comes the best meteor shower of the year. It's the annual Geminid meteor shower and, if the sky is clear, we could be treated to 120 shooting stars per hour on the night of the shower's peak.
December 11, 2012 12:55 a.m.