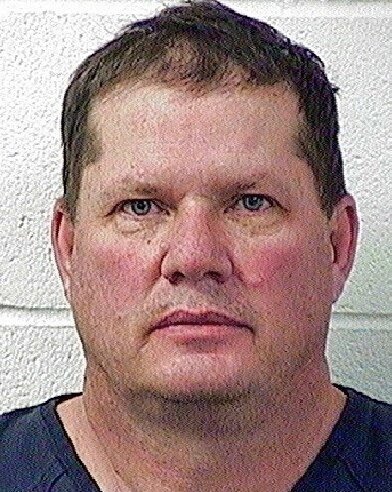 Leroy Fief
Stories this photo appears in:

Leroy Fief, 49, of Craig, was sentenced to 30 years in prison, one year after he stabbed Shane Arredondo to death.
Leroy Fief's murder trial continued Friday with the prosecution calling a woman to the witness stand to describe the events she witnessed early Dec. 9. Fief is on trial for the stabbing death of Shane Arredondo, who Leroy Fief suspected was having an affair with his wife, Mary Rose Fief.
Leroy Fief, of Craig, who was charged with first-degree murder in December, is on trial, facing a minimum sentence of life in prison.
Charge added, trial rescheduled to September
Craig murder suspect Leroy Fief's Fifth Amendments rights against self-incrimination were not violated in the aftermath of the Dec. 9 death of Shane Armondo Arrendondo in a downtown parking lot, a Moffat County judge ruled Wednesday.
A Craig resident accused of murder appeared Monday in Moffat County District Court for an advisement hearing. Leroy Fief, 48, of Craig, is charged in district court with one count of first-degree murder, a Class 1 felony. He is in custody at Moffat County Jail and is being held without bond, pending a proof evident hearing scheduled for Dec. 19. Chief Judge Michael O'Hara presided over Monday's proceedings. He explained to Fief his rights and potential penalties should he plead or be found guilty of the murder charge at trial.