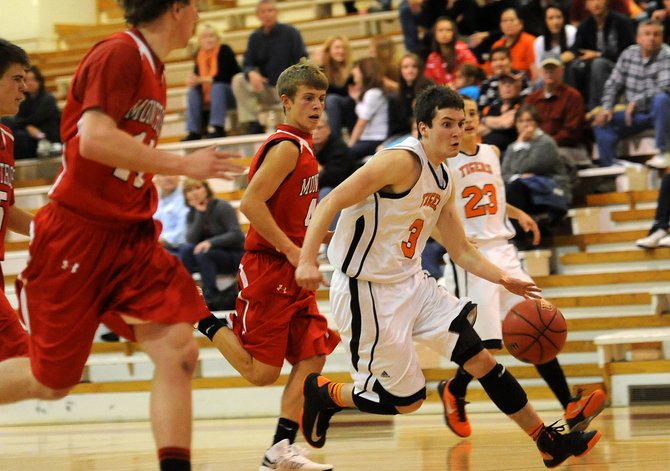 Hayden's Paul Laliberte rushes down the court Friday late in the Tigers' win against Montrose in the Steamboat SpringsShoot-Out. Hayden led big but had to hold on late. That did little to damped the excitement as Hayden, the smallest school in the tournament, earned a chance to play for the championship at 4 p.m. Saturday.
Stories this photo appears in:

Hayden's bulled its way through the Steamboat Springs Shoot-Out bracket. It plays Saturday for the championship after beating Montrose on Friday night.
December 7, 2012 11:40 p.m.