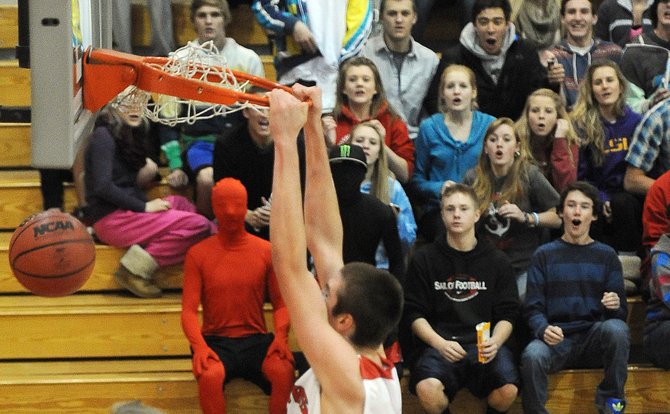 Garrett Bye throws down a dunk Thursday, much to the amazement of his classmates cheering on the Sailors in the Steamboat Springs High School student section. The Sailors won the game against Montezuma-Cortez and will play at 8:15 p.m. Friday in the semifinals of their tournament, the Steamboat Springs Shoot-Out.

Stories this photo appears in:

Steamboat forced 25 Montezuma-Cortez turnovers and did just enough on offense to come away with a 50-26 win Thursday in the first round of the Steamboat Springs Shoot-Out.