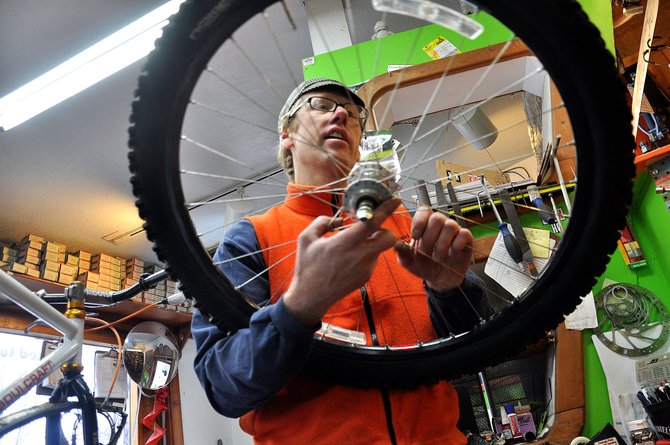 Orange Peel Bicycle Service owner Brock Webster checks the alignment of a studded tire Thursday in his bike shop. Studded tires are one of the tools cyclists can use to help stay in the saddle during winter.
Stories this photo appears in:

Some riders clean out all the sand, mud and grit from their bikes, tune them up and tuck them away until spring. But a group of tough, brave cyclists have a different winterization ritual.