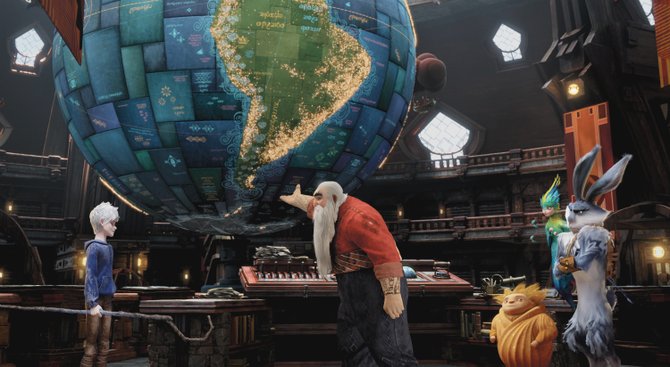 Jack Frost (voice of Chris Pine) meets Santa Claus (Alec Baldwin), the Sandman, the Tooth Fairy (Isla Fisher) and the Easter Bunny (Hugh Jackman) in "Rise of the Guardians." The animated movie is about a group of magical beings who band together to save the world's children from the Boogeyman.
Stories this photo appears in:

Even with the barrier of "seen it, done it, been there," a cartoon like "Rise of the Guardians" still has charm to spare.
December 5, 2012 2:48 p.m.