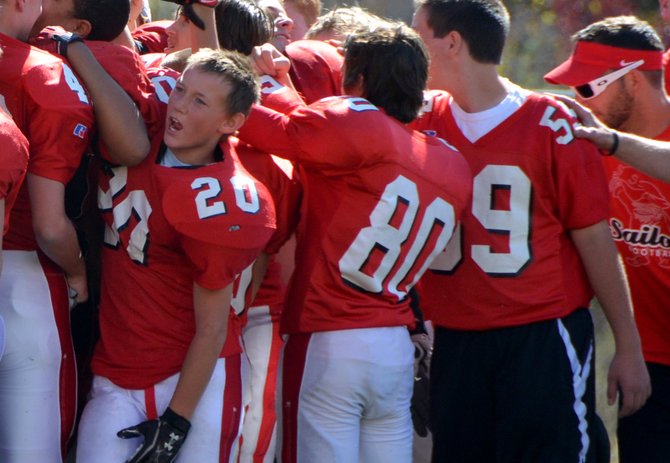 Nick Pagliaro, No. 20, huddles with his Steamboat Springs High School football teammates in 2012. Nick, 14, died in a car crash north of Walden that season. He would have been a senior this year.
Stories this photo appears in:
Steamboat Springs High School senior Joe DeLine remembers Nicholas Pagliaro as the kid who made football fun. The two played together in middle school and again as freshmen in high school, Pagliaro's small 5-foot, 2-inch frame doing nothing to keep him from shying away from the bigger bodied kids on the field.
October 29, 2015 10:17 p.m.
Room 118 fell silent Monday when Steamboat Springs High School football coach Dave Berry showed the small portrait of a smiling Nicholas Pagliaro to a group of the boy's grieving classmates.