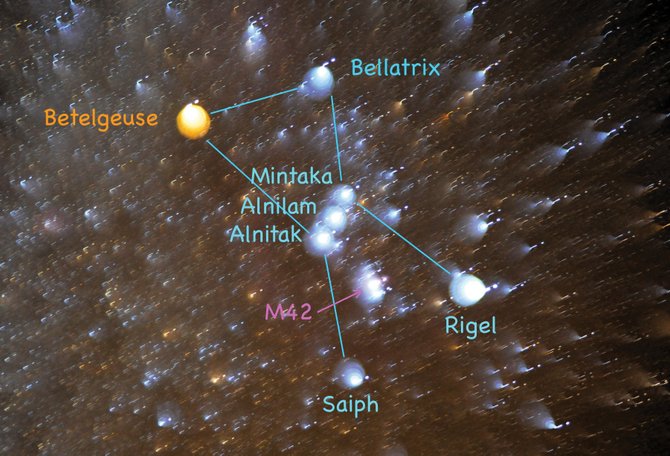 The colors or Orion are subtle to the unaided eye, but binoculars or a small telescope will enhance them for you. In this image, the stars deliberately were defocused to make their true colors more prominent. Catch Orion in the southeastern sky at about 9:30 p.m.
Stories this photo appears in:

Now that the full moon is out of the way for another month, it's time to do some stargazing. At the top of your list should be the magnificent constellation of Orion the Hunter.
December 3, 2012 6:09 p.m.