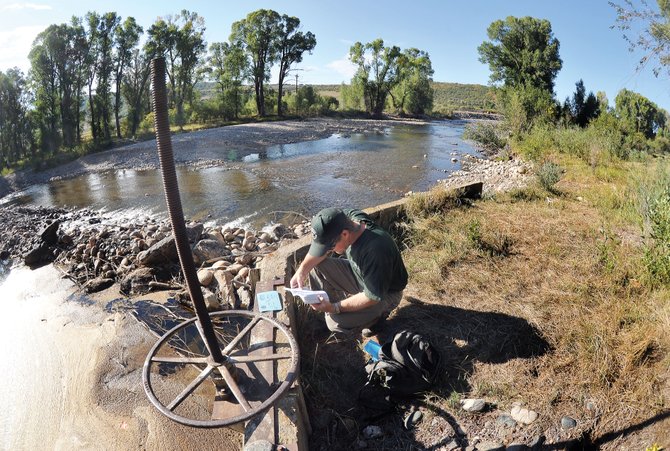 Water Commissioner Brain Romig checks a head gate for an irrigation ditch on the lower Elk River. Water commissioners shut down a number of irrigation pumps and head gates along the Elk River north of Steamboat Springs as it invoked a state law that protects baseline flows. Commissioners now will take a look at Yampa River head gates to protect flows in that river.
Stories this photo appears in:
A Colorado Water Trust release from Stagecoach Reservoir that started June 28 will be protected for the first time as it makes its way to Tri-State Generation in Craig.
August 31, 2012 1:51 p.m.