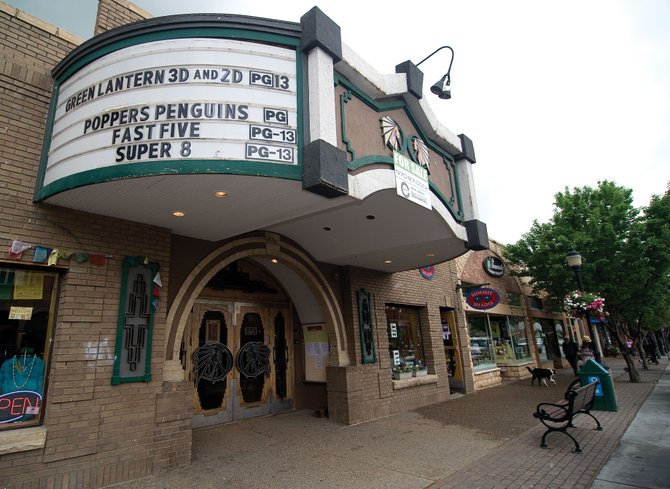 The Chief Plaza Theater, operated by Carmike Cinemas, is closing its doors Sept. 6 in downtown Steamboat Springs. The lease for Carmike Cinemas is up Oct. 1, and the early closing date leaves the company time to pack up.
Stories this photo appears in:

Friends of the Chief has a new plan and might be closer than ever to closing — for good this time — on the Chief Plaza Theater building the nonprofit hopes to renovate into a performing arts venue in downtown Steamboat Springs.
August 30, 2012 4:49 p.m.

The downtown district in Steamboat Springs will be without a movie theater after Sept. 6. Chief Plaza Theater operated by Carmike Cinemas is closing its doors, and the company is moving out its equipment.
August 29, 2012 1:23 p.m.