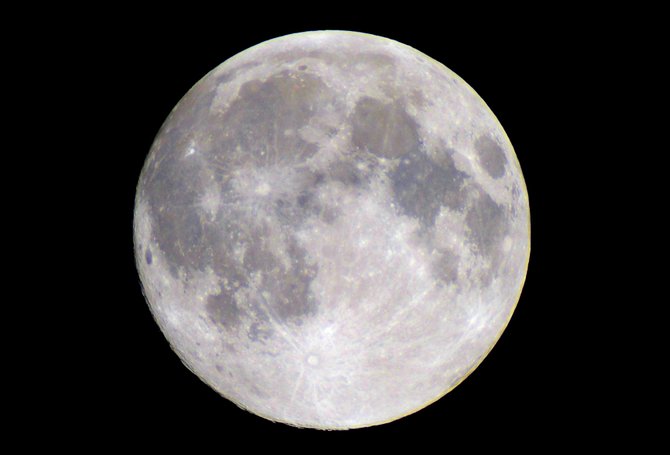 Blue moons only occur, well, once in a blue moon, which happens to be Friday night. But don't expect the lunar orb actually to turn blue. It simply means that Friday's full moon will be the second one this month — an unusual quirk of the calendar.
Stories this photo appears in:

Have you ever seen a blue moon hanging up in the sky? Well, this month you can, but you might be surprised to learn that a "blue moon" has nothing at all to do with the moon's color.
August 28, 2012 3:52 p.m.