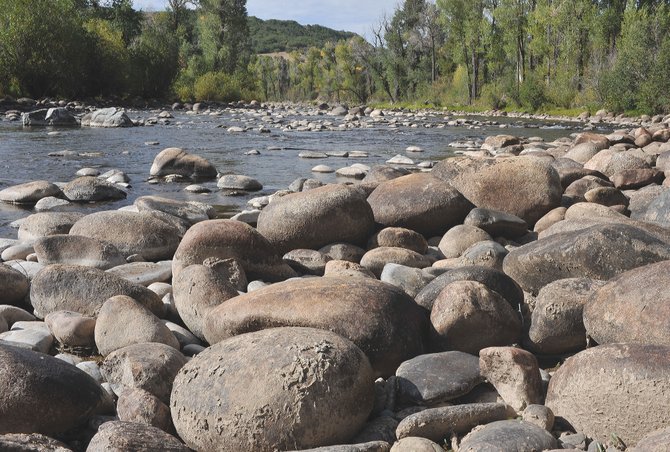 Large boulders lie exposed on the banks of the Elk River just north of Steamboat Springs this week. This year's mild winter and limited summer moisture have resulted in lower-than-typical river flows in the area.
Stories this photo appears in:

Water Commissioner Brian Romig has shut down eight ditches because they had no flow-measuring device to confirm that water rights holders were not taking more water from the Elk than they were entitled to.