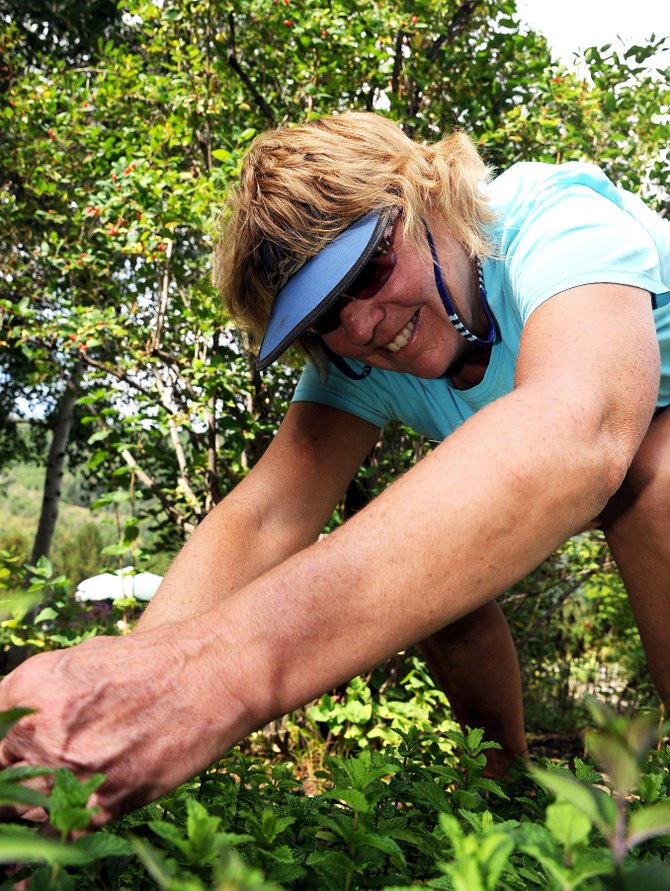 Gayle Lehman snips herbs from the herb garden at Yampa River Botanic Park in Steamboat Springs. The garden is sponsored by Mambo Italiano in downtown Steamboat, and Lehman drops the harvest off at the business once per week.
Stories this photo appears in:

Some local restaurants, including bistro c.v. and Harwigs/L'Apogee in downtown Steamboat Springs, are taking the time to grow their own produce, and they say the effort has proven worthwhile.