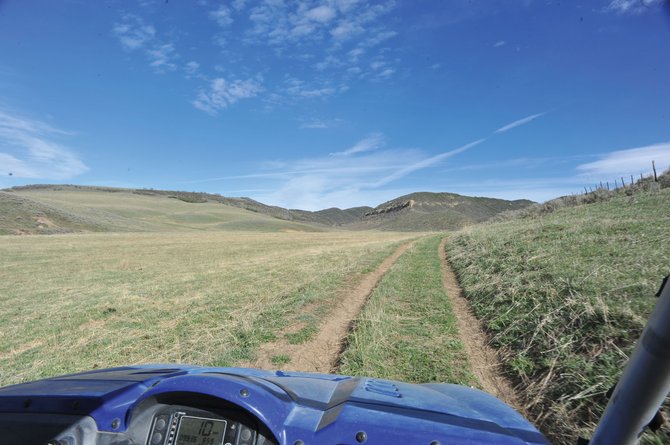 A private road leads to the area where Quicksilver Resources previously planned to build and operate an oil well on property owned by longtime Routt County resident Frank Camilletti and his family. The permit was approved July 10 by the Routt County Board of Commissioners. Quicksilver did not support the conditions on the permit and an official emailed Routt County Planning Department staff that the company is "valuating its options."
Stories this photo appears in:

Several energy exploration companies that are new to Routt County are applying for permits to drill oil wells here. Routt County Planning Department Director Chad Phillips said Wednesday that 13 oil and gas drilling permits are in various stages of the approval process in his office.