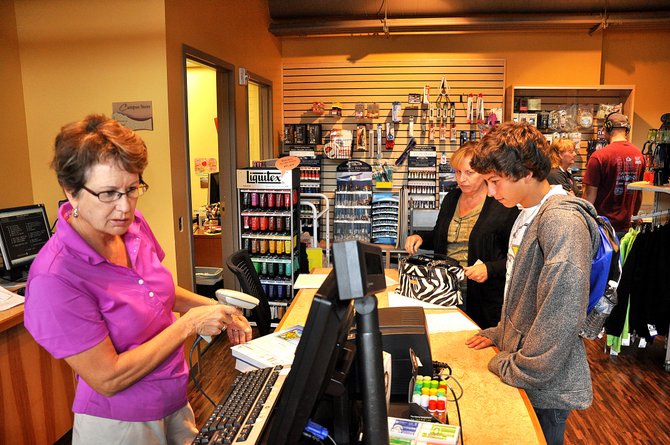 Mimi Hutton rings up textbooks Wednesday for Colorado Mountain College student Eric Cruz inside the college's new academic center. The campus will host a grand opening party for the new building at 4 p.m. Thursday.
Stories this photo appears in:

After two years of planning and 12 months of construction, the Steamboat academic center is alive and ready for its inaugural school year.