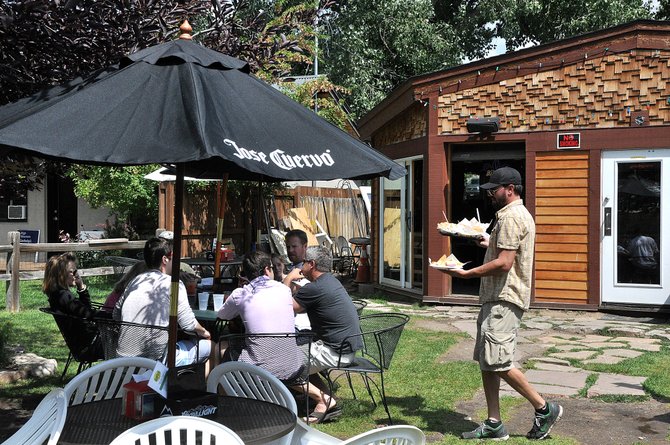 Pete Moody serves food Tuesday afternoon at Sunpie's Bistro on Yampa Street. The restaurant opened Tuesday with new owners but few other changes.
Stories this photo appears in:

No short term changes planned for Yampa Street bar other than new manager
John Duty said he didn't want to see Sunpie's Bistro leave 735 Yampa St. along with its longtime owners Mike and Colleen Miller. The bar opened at noon Tuesday with new owners and few other changes.