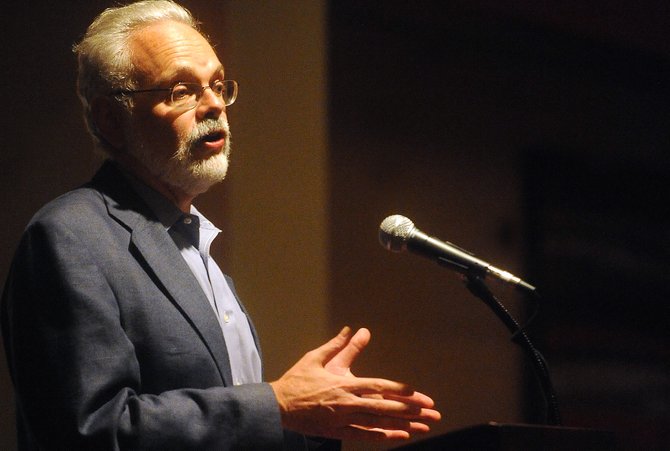 The Wall Street Journal's David Wessel speaks to a Steamboat Springs audience about the problems relating to the national budget and skyrocketing debt on Monday at the 10th anniversary dinner for the Seminars at Steamboat series at the Sheraton Steamboat Resort.
Stories this photo appears in:

Speaker: Crises or leadership could save country from mounting budget problems
The Wall Street Journal's David Wessel set out some of the main budgetary hurdles that befuddle U.S. politicians and squeezed it all in between salad and the main course at the Seminars at Steamboat 10th anniversary dinner.
August 20, 2012 10:25 p.m.