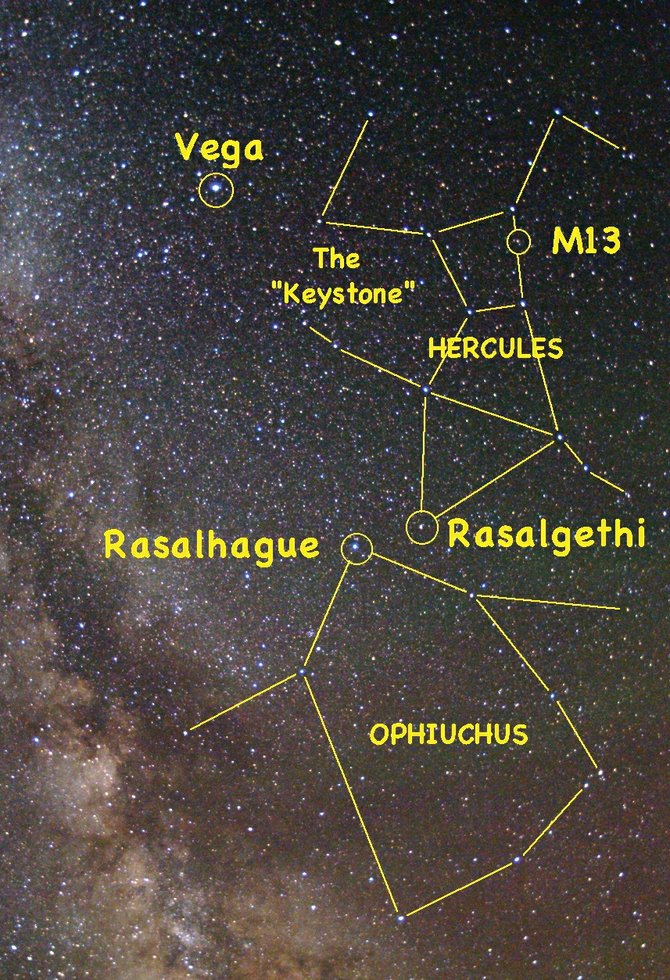 On the west bank of the summer Milky Way can be found the two giants of summer, Hercules and Ophiuchus, standing head to head. Hercules is standing on his head, upside down as we view him. Most of the stars that fill the southern sky up to the zenith in the early evening belong to these two constellations.
Stories this photo appears in:

Two very large constellations, Ophiuchus the Serpent Bearer and Hercules the Strong Man, take up a large chunk of our late-summer sky. We see them standing head to head, high up in the southern sky as darkness falls.
August 20, 2012 5:47 p.m.