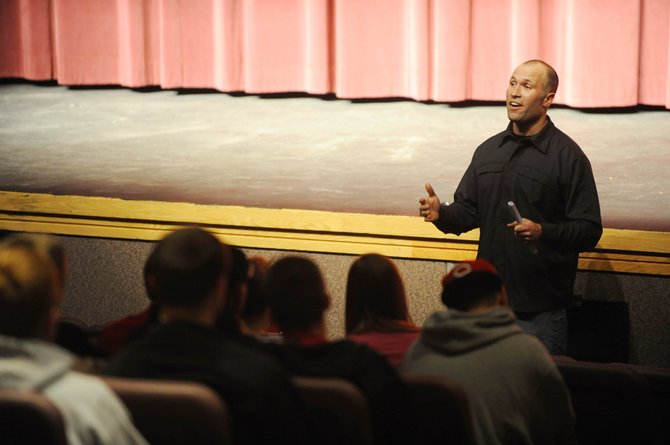 Ryan Wood, Under Armour founding member, speaks to students in 2010 as part of the Steamboat Springs High School Leadership Series. The series, which begins its third year Sunday, task student athletes with creating goals for the season and discussing how to meet those goals.
Stories this photo appears in:

As part of the series, speakers discuss what leadership means and how to exhibit it. From there, athletes and teams break into small groups to set goals for the season and determine the best ways to achieve those goals.