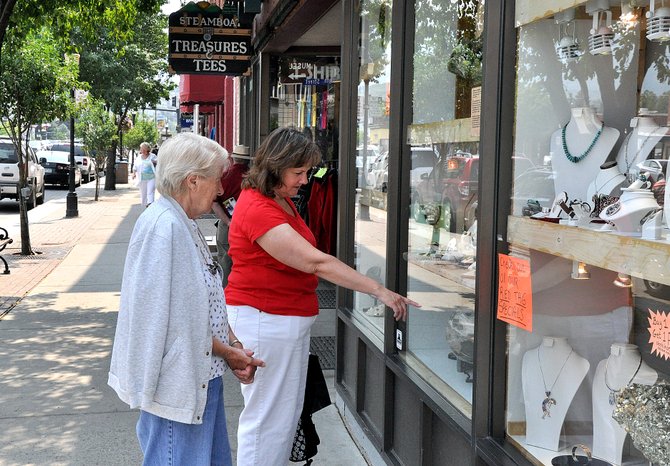 Arlene and Sharon Hart window shop Friday afternoon along Lincoln Avenue in Steamboat Springs. Downtown business owners have a wide range of opinions about the proposal to add a casino in Hayden, and some question its reach beyond western Routt County.
Stories this photo appears in:

Hotel owners, retailers and restaurateurs in Steamboat Springs have mixed reactions to the Sleeping Giant Group's proposal to build a casino 20 miles to the west. Many question the project's impact beyond western Routt County.