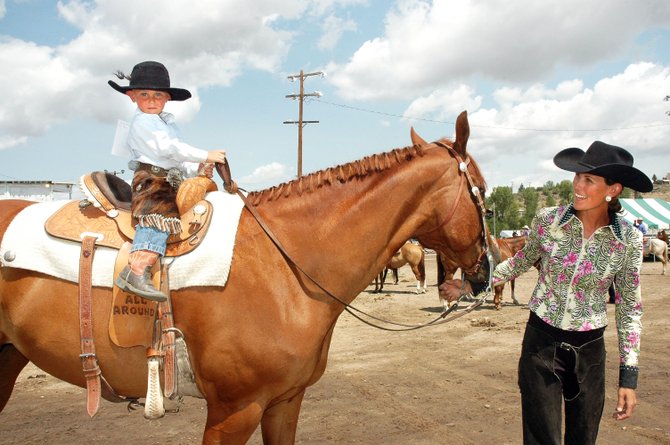 Julie Wernsman, of Craig, leads her son, Kacey Wernsman, 3, out of the Routt County Fairgrounds outdoor ring after he competed in the open horse show Saturday. The fair kicked off Friday with an English-style horse show and continues through next weekend.
Stories this photo appears in:

Teagann Yeager and her sisters Cassett, 13, Quin, 5, and Oaklee, 2, have spent months preparing for this year's Routt County Fair, and it's all paying off as the fair kicks off with horse events.
August 11, 2012 4:26 p.m.