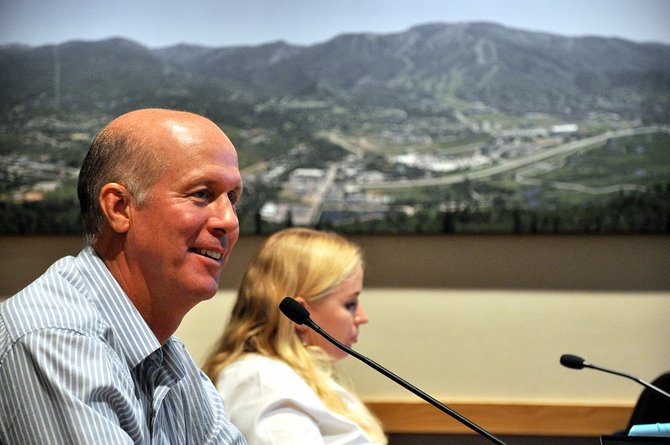 City Manager Jon Roberts smiles Tuesday night after surviving a contentious 40-minute performance review. Council member Walter Magill started the review with a call to fire Roberts. Council member Sonja Macys, right, and Kenny Reisman also expressed serious concern about the city manager's leadership.
Stories this photo appears in:

The City Council voted unanimously Tuesday night to review Roberts' job description and council members' expectations of him at their Sept. 3 meeting.