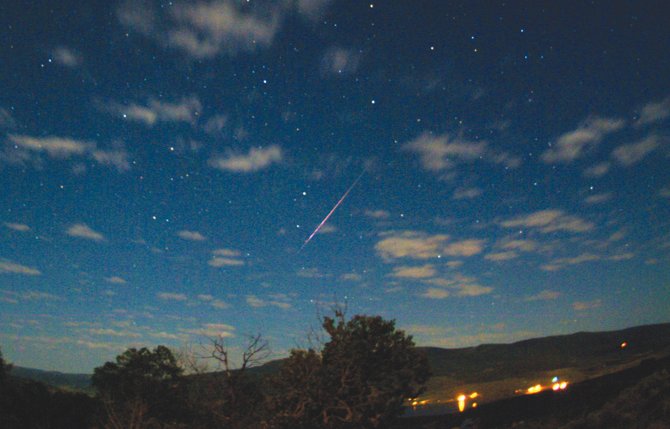 The Perseid meteor shower peaks early Sunday morning. The crescent moon, rising between the two bright planets Jupiter and Venus at about 1:30 a.m., shouldn't diminish the 60 or so meteors expected each hour during the peak. This colorful Perseid meteor streaked across the sky over Stagecoach Reservoir on Aug. 12, 2009.
Stories this photo appears in:

The annual Perseid meteor shower, which dependably produces 60 or more "falling stars" per hour at its peak, is under way and is expected to peak before dawn Sunday.