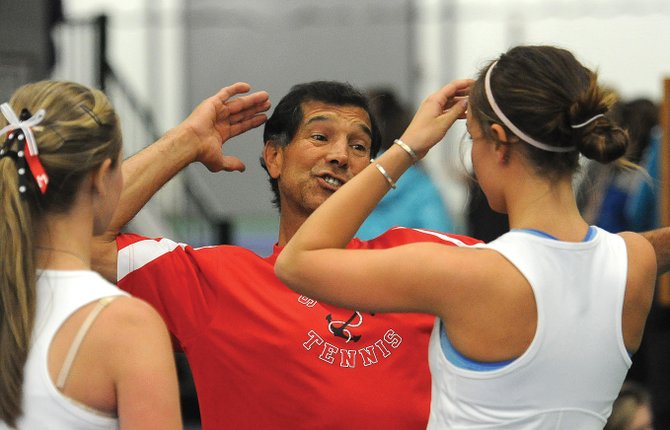 Steamboat coach John Aragon passes some advice along to Brooke Metzler and Summer Smalley last spring during the girls tennis season. Aragon will continue to coach the girls this season but has elected to step down as the boys head coach in order to take a trip with his wife.
Stories this photo appears in:
The veteran coach says he will forgo leading the boys team this fall but hopes to return to his post next year. Assistant coach Don Toy will take the reins for the time being.