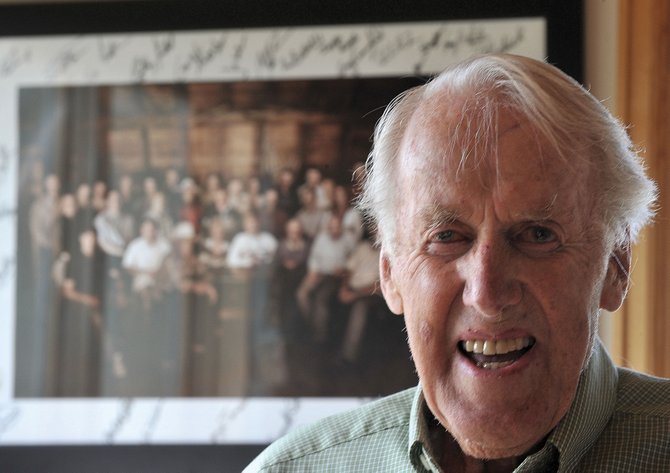 Sven Wiik poses in front of a portrait featuring all of Steamboat Springs' Olympians at his home in the Blacktail neighborhood. Wiik recalls his experiences at the 1948 London Olympics, where he was part of a demonstration team for gymnastics.
Stories this photo appears in:

Steamboat's Sven Wiik, who is best known for his career in ski coaching, remembers the 1948 Olympics in London, where he participated in the demonstration sport of Ling Gymnastics.