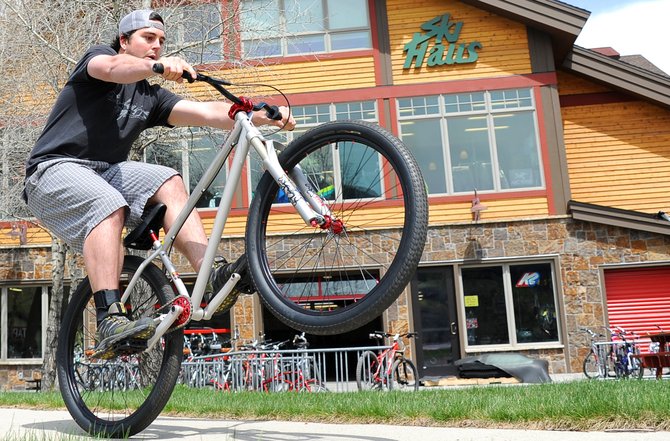 Ski Haus' Andy Baker pops the Specialized P.2 up in front of Ski Haus. The bike, available for $1,050, is perfect for jumps and pump tracks.
Stories this photo appears in:

The Class of 2012 won't go down as the most innovative of mountain bike classes, Orange Peel Bicycle Service's Brock Webster explained. There are some new ideas, but he said the most significant changes have come for road bikes.