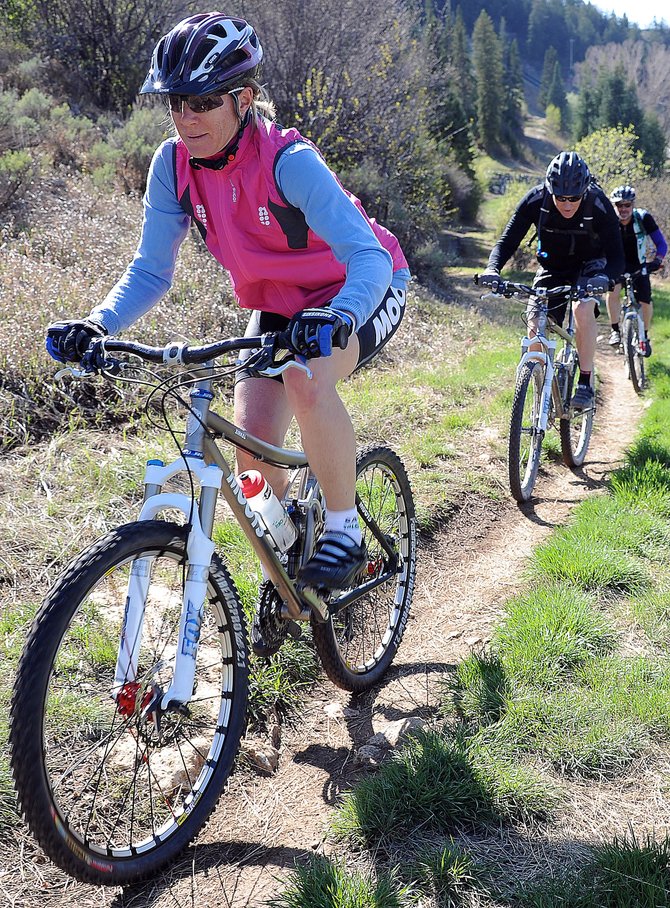 Cathy Wiedemer, Glenn Wiedemer and Dan Chovan pedal up Emerald Mountain on Saturday afternoon. They said they've been able to log plenty of road biking miles so far this spring but were excited to get in their first taste of Routt County dirt on their mountain bikes. Most of the lower trails on Emerald were declared open.
Stories this photo appears in:

The openings of the lower trails on the front side and several on the back side of Emerald Mountain join a number of already available Routt County trails.