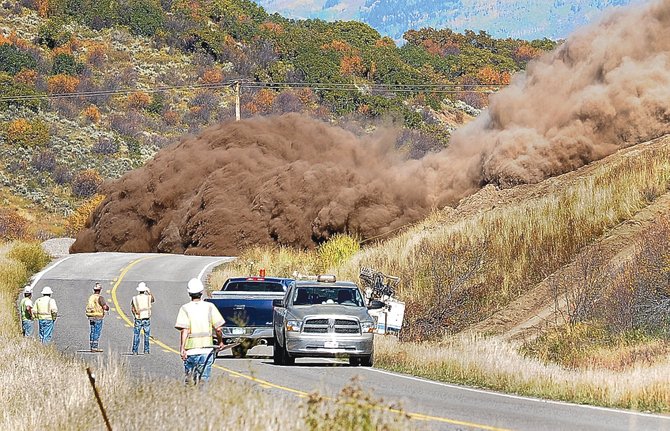 A wall of dirt and rock comes tumbling down a hillside on Colorado Highway 131 in September between Steamboat Springs and Oak Creek. The Colorado Department of Transportation on Monday will resume work to widen and improve a three-mile stretch of highway in Oak Creek Canyon.
Stories this photo appears in:

Construction crews will return to Colorado Highway 131 between Oak Creek and Steamboat Springs on Monday to resume a project to widen the two-lane road and make it safer.