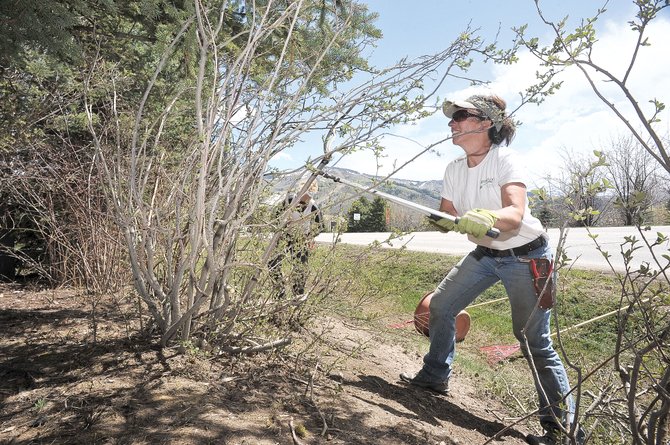 Charmayne McElhiney, of Green Scenes LLC, cleans up the landscape in front of Vectra Bank on Tuesday morning in Steamboat Springs. Landscaping companies have been busy thanks to the warm spring and early melt-off in the area.
Stories this photo appears in:

Forecast calls for rain to return Thursday
When a temperature gauge hit 78 degrees at 4:17 p.m. in Old Town Steamboat Springs on Monday, the town then had a new record high temperature for April 23.