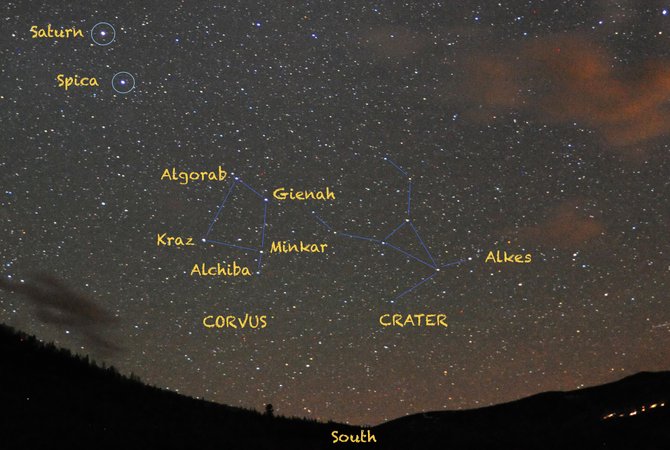 Look for Corvus, the Crow and Crater, the Cup in the southern sky at about 10 p.m. in late April, not far from the bright star Spica and Saturn.
Stories this photo appears in:

Winging his way across our springtime sky is a delightful little constellation named Corvus the Crow. In most constellations, the designation Alpha is bestowed upon the brightest star, but Corvus is a notable exception.