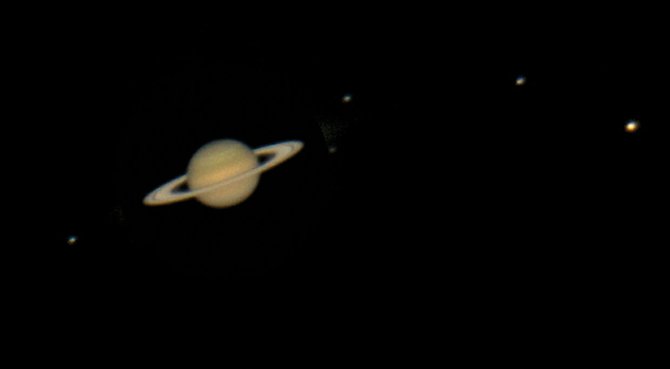 This month is perfect for viewing Saturn because the planet passed opposition, its closest point to Earth, on April 15. In this image, taken last April through a 1-meter telescope at McDonald Observatory near Fort Davis, Texas, Saturn's icy rings gleam brightly in the sunlight with its entourage of moons in tow: from left, Tethys, Enceladus, Dione, Rhea and gigantic Titan.
Stories this photo appears in:

April not only brings snow and rain showers to the mountains of Northwest Colorado, it also brings the annual Lyrid meteor shower.