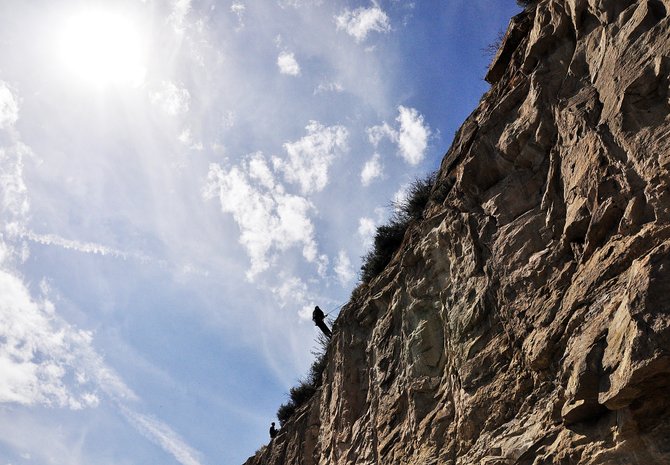 Carson Bartsch, top, rappels down a cliff with Matt Dossett on Tuesday in Mount Harris Canyon to start rock scaling operations above U.S. Highway 40. After loose rocks are removed, crews will install netting and fencing on the cliff for the first time to prevent rockfall.
Stories this photo appears in:

Crews have removed boulders as large as 6 feet by 6 feet since the Colorado Department of Transportation started a major rockfall prevention project last week along U.S. Highway 40 in the canyon between Steamboat Springs and Hayden.