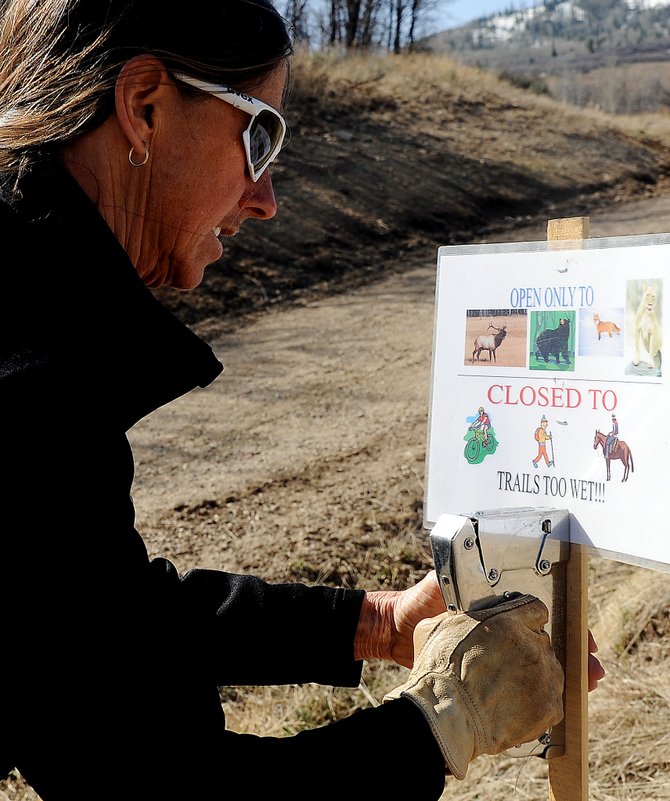 Gretchen Sehler staples up a closed sign along Blackmer Drive on Emerald Mountain in Steamboat Springs. Sehler said that snow drifts still cover parts of the trails and that it could be a week or two until they're ready to ride.
Stories this photo appears in:

Plenty have found ways to enjoy the unseasonably warm spring, launching in summer sports. This could be the summer with two extra months, and it's only fair.