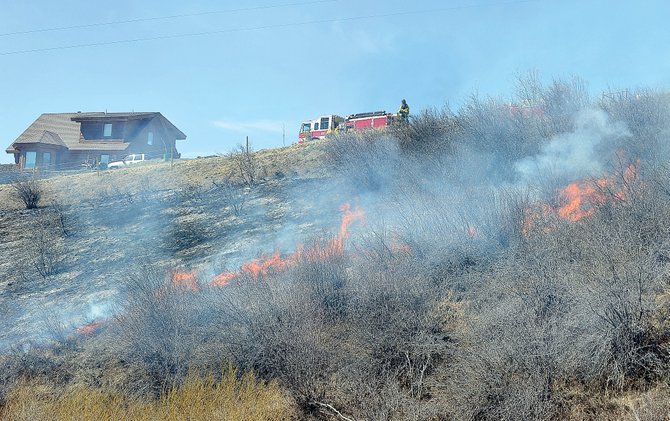 A line of flames consume grass near a home at the intersection of Routt County Road 46 and Fawn Creek Road. Steamboat Fire Rescue responded to the fire but ended up watching as the fire burned itself out.
Stories this photo appears in:

A woman having a seizure at Walmart waited an extra 20 minutes for an ambulance Wednesday because firefighters were slammed with other calls, including two controlled burns that got out of control and turned into wildfires.