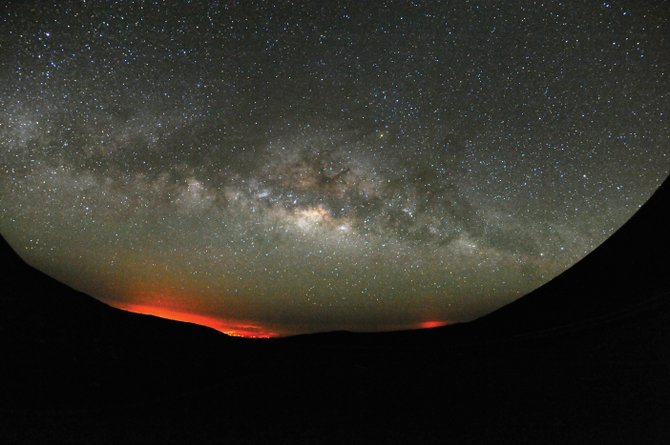 On April and May evenings, the band of the Milky Way surrounds us in a ring along the horizon. At that time, we are able to peer out of the top of our home galaxy and into the infinity of deep space. What mysteries await us there?
Stories this photo appears in:

In space, there is no up or down, no top or bottom. On Earth, gravity defines our "down" as toward the center of the Earth and our "up" as the direction opposite that, but these have no meaning once you are away from the Earth's influence.