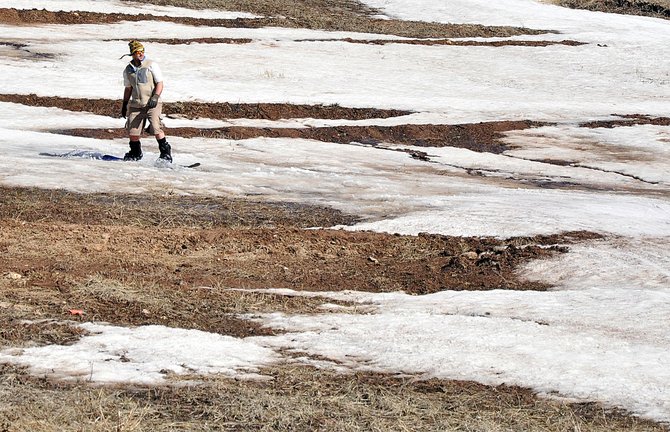 Brian Farrell navigates through patches of snow Sunday near the end of the Preview run at the base of Steamboat Ski Area on April 1, 2012. That year, a lack of snow forced the ski area to close lower mountain two weeks before closing day.
Stories this photo appears in:

Deteriorating snow conditions is forcing the Steamboat Ski Area to close lower mountain beginning Sunday.

With about 2 1/2 weeks left in the ski season, the patches of brown at Steamboat Ski Area are growing larger, but veteran groomers are fighting to keep terrain open.

Warm temperatures melt away ski area's ability to maintain lower terrain
The ski area announced Sunday that it will close 77 trails Monday including all lower-mountain terrain except for the Lil' Rodeo and Preview runs because of deteriorating snow conditions.