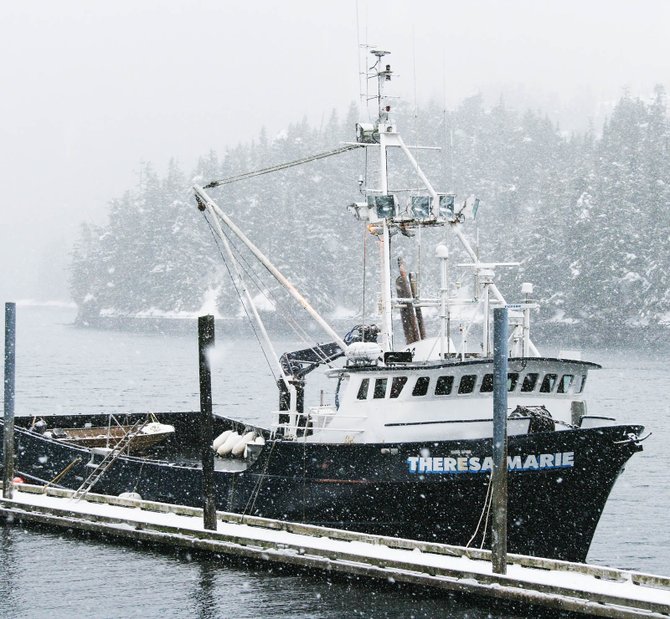 The Zarlengo family's fishing tender, the Theresa Marie, is based in Petersburg, Alaska. Dan and Kristen Zarlengo and their sons Joe and Ben live and work together on the boat during the summers.
Stories this photo appears in:

Contrary to the reality show portrayal of Alaska commercial fishermen as hard-bitten loners who leave their families behind for weeks at a time, Dan Zarlengo and his family spend the summer portion of the fishing season living on their fishing tender and working long days together.