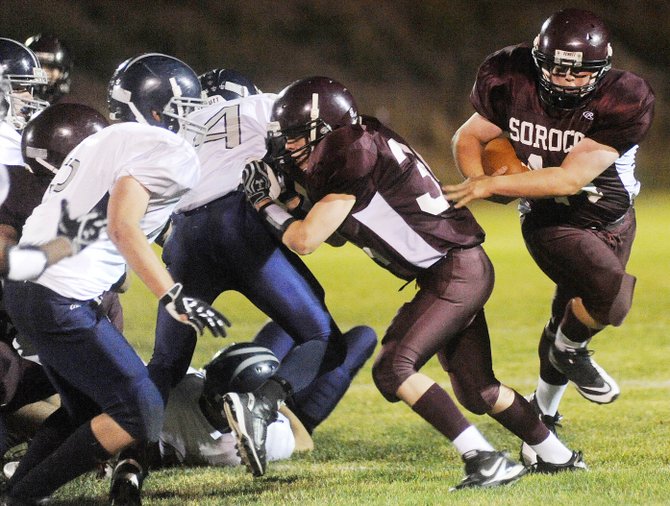 Soroco High School sophomore Ian Palyo rumbles through the line with the help of a block Friday. The Rams broke open what had been a close game with Vail Christian, pulling away from the Saints in the second half to improve to 3-1 on the season.
Stories this photo appears in:

Soroco scored on four of its seven second-half possessions and got a stat-filled evening from quarterback Nic Paxton, eventually winning, 34-20, against Vail Christian on homecoming weekend in Oak Creek.