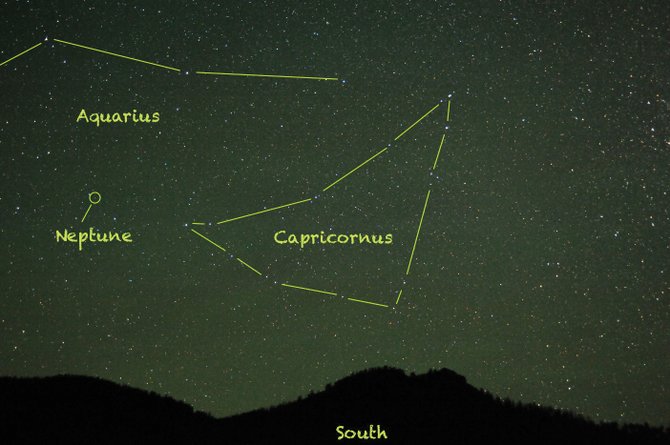 Like a needle in a haystack, the planet Neptune hides in plain sight among the faint stars of Aquarius. Neptune first was spotted 165 years ago this week, exactly one Neptune year ago. Although not visible to the unaided eye, the eighth planet may be viewed with ordinary binoculars.
Stories this photo appears in:

This year, Neptune completes its first full orbit of the sun since its discovery in 1846.
September 20, 2011 10:08 p.m.