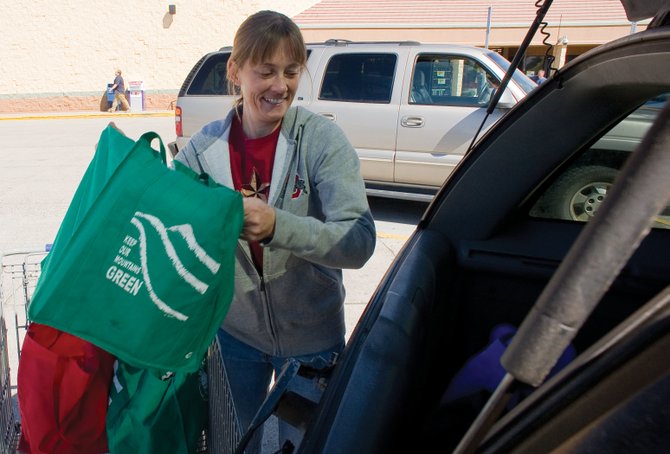 Jennifer Campbell loads reusable grocery sacks into the back of her car Monday after shopping at City Market. Steamboat Springs City Council will hear a presentation Tuesday night about bag fee ordinances in other Colorado communities. The council is considering rules that could affect shoppers who use plastic instead of reusable alternatives.
Stories this photo appears in:

A proposed fee on disposable plastic bags at Steamboat's largest retailers would be considered a "special fee," not a tax subject to voter approval as required by Colorado's Taxpayer's Bill of Rights, Steamboat Springs City Attorney Tony Lettunich will advise the City Council on Tuesday. The meeting is scheduled to start at 4:30 p.m.
September 19, 2011 10:34 p.m.