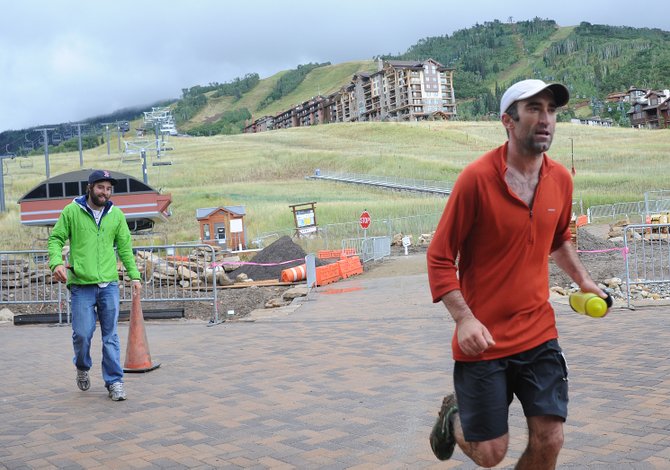 Run Rabbit Run winner Zeke Tiernan rolls toward the finish line Saturday in Steamboat Springs. The race taxed Tiernan and all the competitors, brutal weather conditions causing nearly a quarter the field to quit.
Stories this photo appears in:

Cold, rain push ultramarathon runners to limits in Run Rabbit Run
To outsiders, there always has been a bit of crazy in ultramarathons. But the racers themselves were questioning their sanity Saturday as they fought through weather conditions that some described as downright scary.
September 17, 2011 9:22 p.m.