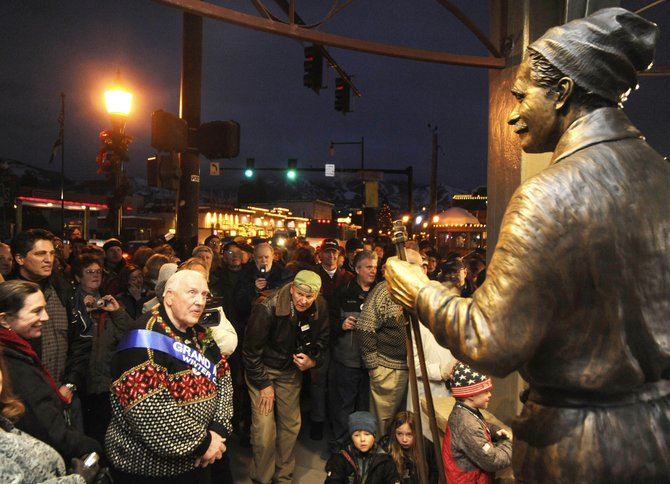 Leif Hovelsen admires the statue of his father Carl Howelsen when it was unveiled in February 2009 at the Howelsen Place building at Seventh Street and Lincoln Avenue.
Stories this photo appears in:

Although proud of the footsteps left by his father, Leif lived a remarkable life defined by pacifism and goodwill toward others. He had been diagnosed with advanced leukemia in August.

Leif Hovelsen, the elderly Norwegian gentleman whose trips to Steamboat Springs throughout the years provided the community with a link to its roots in competitive skiing, is said by close friends to be battling serious illnesses at a care facility in Oslo.