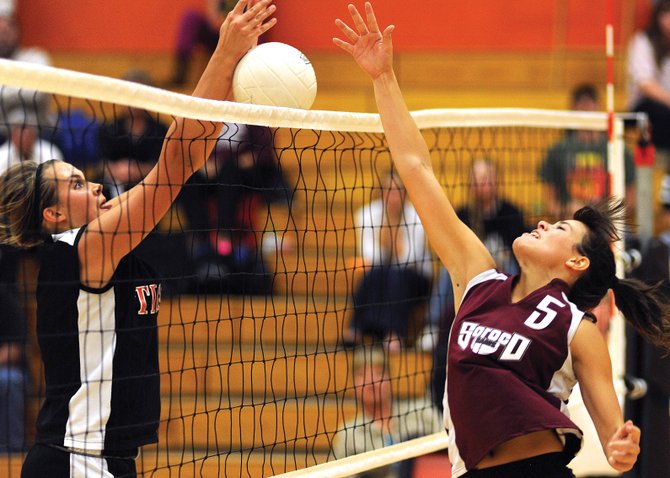 Soroco High School's Mackenzie Carnahan tips the ball over the net as Hayden's Erin Koehler tries to respond Friday. The Rams won more of the day's at-the-net confrontations and, in the end, beat the Tigers in four games.
Stories this photo appears in:

Rams volleyball takes Routt rivalry in 4 sets
Surely for the Soroco High School volleyball team it helped that it happened in Hayden, on the home floor of their cross-county rivals and against the girls they've been clashing with in every sport for years.
September 17, 2011 12:19 a.m.