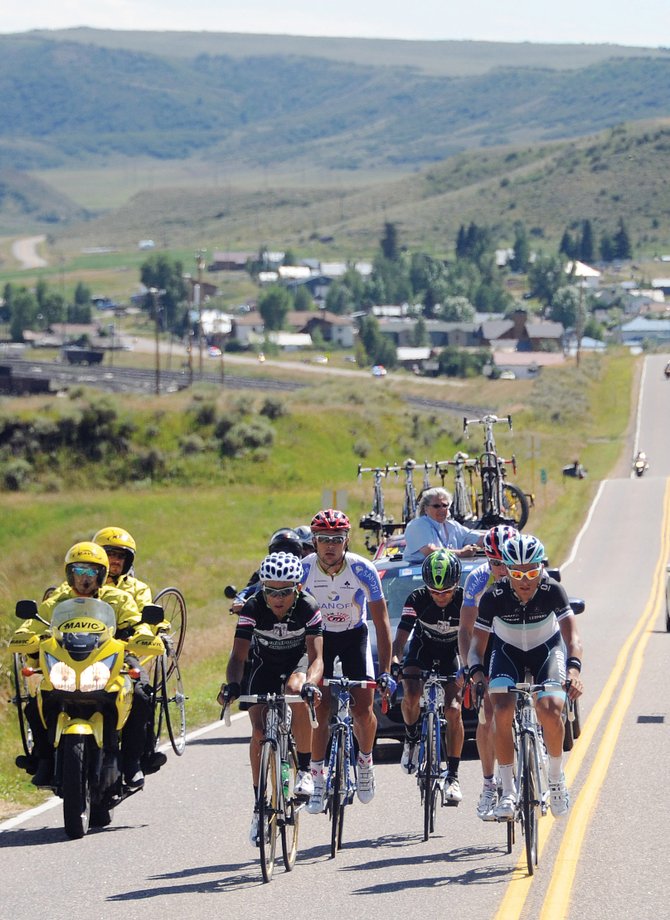 Riders make their way to Steamboat Springs on Aug. 26 during the USA Pro Cycling Challenge. The local group that organized the finish and start stages in Steamboat said it is planning on making another bid to host the event in 2012.
Stories this photo appears in:

Chairman: City will apply to host Pro Cycling Challenge stage
The local organizing committee for the USA Pro Cycling Challenge hasn't met to discuss next year's race, but committee chairman Jim Schneider knows what the group will decide. "We're absolutely going to submit a proposal and take our chances and see where we go," Schneider said.
September 16, 2011 12:55 a.m.