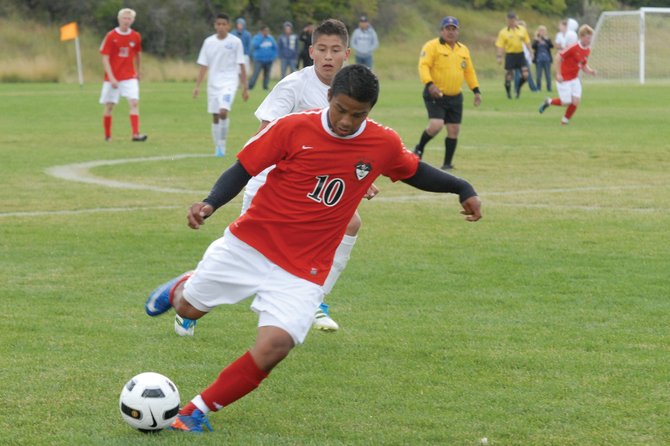 Enrique Lopez, a Steamboat Springs High School senior, brings the ball into Moffat County High School territory Thursday at Loudy-Simpson Park in Craig. Sailors' head coach Rob Bohlmann said his team lacked consistency in a 3-3 tie.

Stories this photo appears in:

Sailors, Bulldogs battle to 3-3 finish
The Steamboat Springs High School boys varsity soccer team has played four games this season, and in each of those contests the other team has scored first. The Sailors again started slow Thursday, ending with a 3-3 tie against Moffat County High School.
September 15, 2011 10:14 p.m.