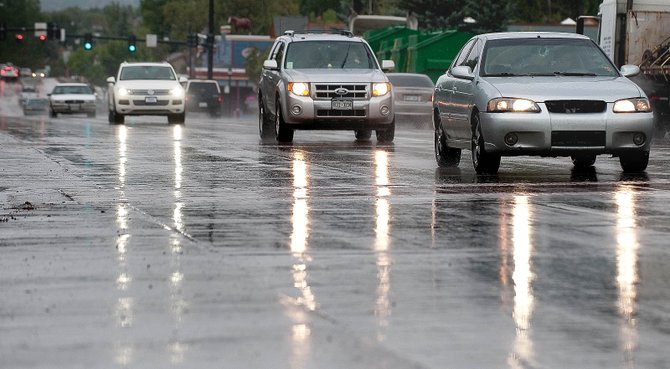 Lights from cars traveling through Steamboat Springs are reflected off a wet Lincoln Avenue during a rainstorm Thursday morning. Rain is expected to continue through Saturday in Steamboat.
Stories this photo appears in:
September surpasses average rainfall total in Steamboat
September is starting to look a lot like July here in Steamboat Springs — at least in terms of rain. As of Thursday afternoon, the month-to-date precipitation total in Steamboat was 2.62 inches. September typically sees an average of 1.8 inches of precipitation, according to local weather observer Art Judson.