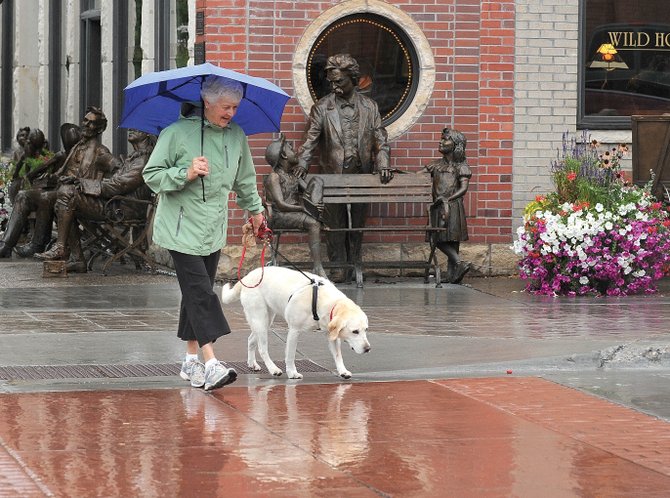 Mary Lou Fahres and her dog Shasta walk through the rain in downtown Steamboat Springs on Thursday morning. Residents of Steamboat Springs woke up to cooler, wet weather Thursday, a sure sign that fall has arrived in the Yampa Valley.
Stories this photo appears in:
September surpasses average rainfall total in Steamboat
September is starting to look a lot like July here in Steamboat Springs — at least in terms of rain. As of Thursday afternoon, the month-to-date precipitation total in Steamboat was 2.62 inches. September typically sees an average of 1.8 inches of precipitation, according to local weather observer Art Judson.